Industry Master Classes
| Full Conference | 1 - Full Conference One Day | Basic Conference |
| --- | --- | --- |
Schedule
Thursday, 04 December
14:00 - 18:00
Chrysanthemum Hall
Effects Animation for Film and Games Workshop
This master class will cover, Effects Animation Techniques used on modern movies such as "2012", "Tron", "The Sorcerer Apprentice", "The day Earth stood still" and similar. This master class will show how to achieve similar if not same effects using "off the shelf" 3D packages such as Side Effects Houdini, Autodesk 3DS Max and Maya.
Part 1 - Demystifying Procedural Effects Animation Used in Feature Films and Games

The Day the Earth Stood Still (Case Study)

Effect used in "The Day the Earth Stood Still" movie showing swarm of little robots "Aphids" eating whatever they touch originally developed in Weta Digital.

Sorcerer's Apprentice - Protective force field, effects reconstruction

Procedural shield system with various controls.

CGI Destructions!

Demystifying destruction effect used in "2012", and "Avengers"

Tron Legacy - "Derezzed" Effect (Case Study)

Procedural activation / propagation of hundreds of thousands 3D pixel looking rigid bodies

Digital Oceans and Water

Overview of how to approach when creating digital water and oceans

Question and Answer Session (30 min)

14:00 - 16:00

Part 2 - DEMO

Create your own demolition / fracturing tool (plugin) with procedural fracturing and activation

Question and Answer Session (30 min)

16:00 - 18:00
Masterclass Speaker:
Borko Boris Milohanovic
VFX Artist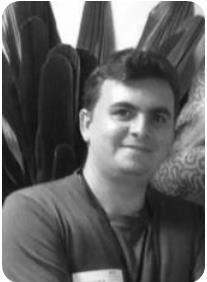 Borko has more than ten years of working experience in Europe. In 2007, Borko joined Blackmagic Design Singapore as Lead Visual Effects Technical Director on the film "Dance of the Dragon" including various TV commercials projects. At the same time he is an active researcher in field of 3D procedural and effects animation. He has spoken at SIGGRAPH Asia 2013, a n Autodesk Certified professional, Lucasfilm / ILM Faculty attachment member and Side Effects (Houdini) product consultant.
Borko's students are hired by Double Negative, Lucas Film and ILM. They worked on projects such as "Captain America", "Prince of Persia", "Transformers", "Rango", "Avengers", "Total Recall", and "Godzilla" as technical directors and compositors.