Speakers' Biography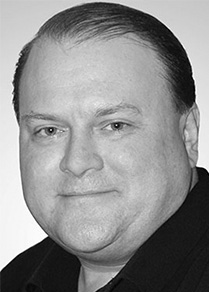 Adam Lang
General Manager, Crytek Shanghai Studio
Adam started his career working on 3D animation, TV and movie production in the late 80s. After a double major education in CS & EE, Adam career turned to distributed server systems for B2B platforms. Adam returned to entertainment industry in 2001, helping start Zona Inc. a middleware server engine Company for MMO games in Mountain View. At the end of 2003 Shanda Networking bought Zona bringing Adam to Shanghai. Aftering helping grow Shanda R&D department from 40 to almost 2000, he started his own company Spicy Horse Games in 2006 to produce games for Warner and Electronic Arts. In 2011, Adam started Hot Cherry Games focus on arcade titles and in 2013 team joined Crytek to focus on Games as a service titles for a global audience.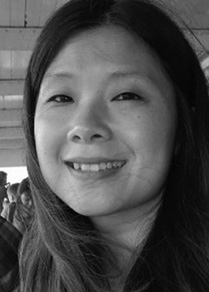 Ashley Liu
Founder, Mindwalk Studios
Ashley is a Shanghai native who grew up on hockey and maple syrup. After seven years of jet setting corporate life, she gave up the ladder and co-founded an animation and computer graphics outsource company based in Beijing. Since its humble beginnings, the studio has built a customer base comprised of top industry leaders and built an extensive portfolio of world renowned and original properties. She is passionate about building a well-managed company. Prior to Mindwalk Studios, she had diverse professional experience at a Nortel Networks within management, marketing, corporate development, and corporate venturing functions. She received her B.A. Sc. from University of Waterloo and her MBA from Duke University.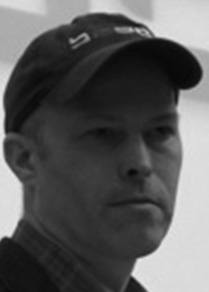 Christopher Bremble
Founder and CEO, Base Media Group LTD / Base FX
Christopher Bremble is Founder and CEO of Base Media, a visual effects and media company with 385 employees in Beijing, Wuxi, and Xiamen China. Founded in 2006, the company has won Emmys for its work on The Pacific, Boardwalk Empire, and Black Sails. A Strategic Alliance Partner with Lucasfilm's Industrial Light & Magic, Base has worked with ILM on Super 8, Mission Impossible: Ghost Protocol, GI Joe: Retaliation, Pacific Rim, Captain America: The Winter Soldier, Teenage Mutant Ninja Turtles, and Transformers: Age of Extinction.
As a leader in the Chinese visual effects industry, Mr. Bremble has worked with the top Chinese directors including Zhang Yimou, Chen Kaige, Ning Hao, Lu Chuan, and Jia Zhangke on developing projects for a global audience.
Mr. Bremble has directly supervised more than 20 feature films in the US and China. He is a graduate of U Penn and USC's Graduate School of Cinema-Television.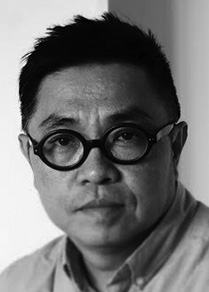 Frankie Chung
Founder, Studio P3
Frankie Chung is one of the most recognized visual effects directors in the Hong Kong film industry, with over 20 years of experience in animation design and production. He began his career as a 2D animator for one of the earliest cel animation studios in Hong Kong, and later joined Centro Digital Pictures in 1995 to establish a subsidiary specifically to foster a new group of talents for the local animation industry. In 1998, his versatile talent was attested in film as he supervised the effects for the blockbuster "A Man Called Hero中华英雄", and garnered a Golden Horse Award for Best Visual Effects.
As the head of CG department, Frankie supervises various award-winning projects, including Stephen Chow's record-breaking film "Kung Fu Hustle功夫", which he was acknowledged with the Best Visual Effects kudos from both the Hong Kong Film Awards and Golden Horse Awards.
With seasoned experience, Frankie co-directs "The Secret of the Magic Gourd宝葫芦的秘密" in 2007 Summer, which also marks the Walt Disney Studios' first entrance into a co-production project in China.
In 2010, Frankie supervises "Treasure Hunter" from Taiwan, "Future X-Cop" from Hong Kong, "Enthiran the Robot" from India, "Just Call Me Nobody大笑江湖" from Taiwan and directing the 3rd series of popular animation movie "Pleasant Ghost and Big Big Wolf 喜洋洋與灰太郎". In 2011, Frankie supervises "Flying Swords Of Dragon Gate" and garnered Golden Horse Award & Hong Kong Film Awards for Best Visual Effects.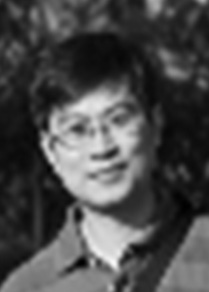 Harley Zhao
Founder, Original Force
As one of the pioneers of 3D animation industry in Greater China, Harley founded Original Force in 1999. Over the past 15 years, OF has became the largest CG production company in China. With over 10-years of experience, He has played an important role in many major projects. In 2011, Original Force produced Dragon: Riders on Berk for Dreamworks. Harley is a member of China TV Artist Association and SIGGRAPH Asia.
Jan Heinze
Executive Producer, Pixomondo Shanghai
Jan studied Business Administration and Media Production at the University of Applied Sciences in Darmstadt Germany. He joined PIXOMONDO in 2001.


In both his roles as a PIXOMONDO COO and Executive Producer, he was responsible for the setup of several PIXOMONDO facilities in Germany and China. He helped develop and establish production standard and pipelines, ensuring the smooth completion of projects across multiple time zones for our partners around the globe.


In October 2009, Jan took up residence in China to oversee the development of PIXOMONDO's Beijing office to focus on our business development in the Chinese market. With a "creative problem solving" spirit, Jan easily won the trust and support of customers.


In the five years under the leadership of Jan Heinze PIXOMONDO China has cultivated an excellent team, consisting of not only native Chinese artists but also other specialists from around the world. Our artists are deeply passionate about creative work, ensuring the successful management and completion of important domestic and overseas projects.


In 2013, our commercial documentary "Volkswagen China / Building the people's Car" won the Cannes Gold Lion in the international creative field. We are now in full production for new films such as 'Wolf Totem', feature film directed by Jean Jacques Annaud, and Jiang Wen's 'Gone With the Bullets', both showing at the end of 2014.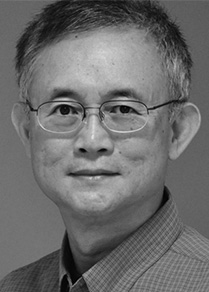 Richard Chuang
CEO, Cloudpic Global
Richard is currently CEO and co-founder of Cloudpic, a startup founded to capture the creativities of the next generation of talent in the new world of digital content creation and multi-channel deliveries. Cloudpic also consulted on multi-studios worldwide for project and business development, directing studios into new markets like mobile and games along with studio capacity and quality enhancement and talent development. Richard was a co-founder of PDI over 33 years ago. Richard pioneered the studio's proprietary animation system, which received an Academy Technical Achievement Award in 1998. Chuang's expertise is in computer animation and visual effects for both animated and live action films. His credits range from directing commercials to winning an Emmy Award for graphics design. He has 16 live action film credits as visual effects supervisor.
Robert Hulse
Partner, IP Group, Fenwick & West LLP
Robert Hulse is a patent attorney in Silicon Valley who has managed patent portfolios for some of the world's leading technology companies, as well as numerous startup companies that hope to join their ranks. His current and past clients include DreamWorks, Facebook, Apple, Google, Symantec, Intuit, SAP, and Flipboard. Among his industry accolades, Robert has been recognized in consecutive years by the leading legal journal in California in the "Top 25 Intellectual Property Portfolio Managers in California" as well as in the "Top 20 Lawyers in California." While focusing on building patent portfolios and prosecuting patent applications in a wide range of technical fields, he also spends a significant amount of time counseling clients regards risks of third-party patents and invalidating those patents in post-grant proceedings in the USPTO. Robert has also served as an Adjunct Professor of Law at the University of California, Hastings College of the Law, and is a member of the faculty at the Practicing Law Institute.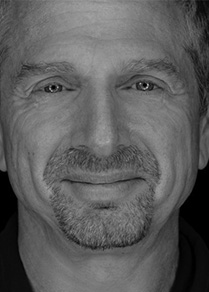 Scott Ross
Founder, Digital Domain
As one of the most notable pioneers in digital media and entertainment, Scott Ross' career has been stellar.
He founded, along with Hollywood luminaries James Cameron and Stan Winston, Digital Domain, one of the largest digital production studios in the motion picture and advertising industries. Under Ross' direction, Digital Domain garnered multiple Academy Award nominations, receiving its first Oscar for the ground breaking visual effects in TITANIC. That success was followed by a second Oscar for WHAT DREAMS MAY COME and a third for THE CURIOUS CASE OF BENJAMIN BUTTON. Digital Domain received additional nominations for TRUE LIES, APOLLO 13 and I, ROBOT and has won four Scientific and Technical Achievement Academy Awards for its proprietary software. For well over a decade Ross oversaw the company that created imagery for movies such as TITANIC, THE FIFTH ELEMENT,APOLLO13, FIGHT CLUB, TRUE LIES, INTERVIEW WITH THE VAMPIRE, O BROTHER WHERE ART THOU, X-MEN, THE LORD OF THE RINGS, THE DAY AFTER TOMORROW, I ROBOT and many, many others. Ross has worked with the who's who of film directors such as Cameron, Bay, Fincher, Howard, Scorsese, Coppola, The Coen Brothers, Spielberg, Kurosawa, Jackson, Salles and generally, has nice things to say about them.
In 2006 as Digital Domain's CEO and Chairman, he successfully sold Digital Domain to director Michael Bay and a group of private equity investors.
Prior to forming Digital Domain he led George Lucas' vast entertainment empire, running ILM, Skywalker Sound, LucasFilm Commercial Productions and DroidWorks. Ross first joined LucasFilm as General Manager of Industrial Light and Magic and under his leadership, ILM won five Academy Awards for Best Visual Effects (WHO FRAMED ROGER RABBIT; INNERSPACE; TERMINATOR 2; THE ABYSS; DEATH BECOMES HER). The company re-organized in the 90's and Ross was named Sr. VP of the LucasArts Entertainment Group, which was comprised of Skywalker Sound, LucasArts Commercial Productions, LucasArts Attractions, Editdroid/Soundroid and ILM.
Ross has played a significant role in the worldwide advertising industry as well. Having started commercial production companies whilst at LucasFilm (ILM and LCP) as well as Digital Domain's Commercials Division, he has led two of the largest VFX commercial production companies on the planet. Digital Domain has continually established itself as the premiere visual effects studio in the advertising industry. With Fortune 500 clients such as Nike, American Express, Gatorade, Anheuser-Busch, Coca-Cola and Mercedes Benz, the DD Commercials Division has garnered dozens of Clio Awards and numerous Cannes Golden Lions.
In addition to the visual effects divisions, Mr. Ross launched Digital Domain Films, a feature film production division. The first feature film produced by Mr. Ross was the New Line Cinema release SECONDHAND LIONS which achieved both critical and box office success.
Prior to his celebrated career in film and advertising, Ross was a sound engineer touring with bands such as Miles Davis, The Allman Brothers and Johnny Winter.
A native of New York City, Ross began his career in Media Studies at Hofstra University where he graduated with a BS in Communication Arts. He returned to Hofstra to receive an honorary doctorate degree from his alma mater.
Mr. Ross is a member of the Academy of Motion Picture Arts and Sciences (OSCARS); The Academy of Television Arts and Sciences (EMMYS). He has worked on over 100 of the world's largest special effects films and has lectured extensively about the creative process, content and technology in over 30 countries around the world.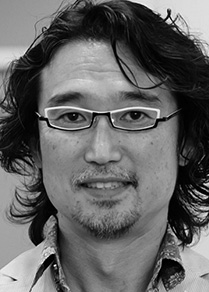 Shuzo Shiota
CEO, Polygon Pictures
After joining the Nippon Steel Corporation in 1991, Shuzo hopped careers to participate in the launch of Dream Pictures Studio in 1997. He moved to Polygon two years later and in 2003 assumed the position of President and CEO. As studio head Shuzo has spearheaded efforts to cultivate Polygon's overseas presence, helping the studio to become a leading developer of TV series and content targeted at the foreign market. Shuzo has also served as a judge at major Japanese and international film festivals including Prix Ars Electronica (AUS) and SIGGRAPH (U.S.). In 2008, he was selected as one of the "25 Toon Titans of Asia" by popular industry publication Animation Magazine. He is also the recipient of the 39th Annual Daytime Entertainment Creative Arts Emmy Awards for his contributions to the TV series, "Transformers Prime". His hobbies include playing in a band.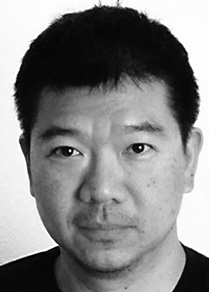 Sing-Choong Foo
VFX Supervisor
Sing Choong Foo was the VFX supervisor and producer for Asian films such as Warriors of the Rainbow: Seediq Bale (2011), The Rooftop (2013), and Sophie's Revenge (2009), etc. A Golden Horse Award recipient for Best Visual Effects in 2006 for the film Silk, and a nominee for the Hong Kong Film Award in 2011 for Reign of Assassins (2010), Sing was also a Hollywood veteran who consulted and developed VFX for Spiderman (2002), Spiderman 2 (2004), Beowulf (2007), Men In Black II (2002), The ChubbChubbs! (2002), Bunny (1999), etc. He is currently producing his directorial debut Where's the Dragon?, a feature animation in China. Sing is affiliated with Beijing DeTao Masters Academy, and is the creative director for Beijing Treasure Tree Media Technologies Inc. He graduated from Cornell University with degrees in Engineering Physics and Computer Graphics, and was a founding researcher for the Light Measurement Laboratory at the Cornell Program of Computer Graphics.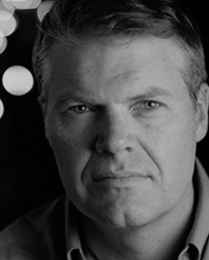 Mike Seymour
Founder, FX Guide


Mike has a B Sc. in CGI and Pure Maths from the University of Sydney where he also did his MBA and he is currently doing his PhD. Mike has worked in R&D and in production, winning an AFI and being nominated for an Emmy. He has worked as a compositor, supervisor and second unit director on various TV shows. He is perhaps best known for his work as a writer, consultant and educator with the web sites fxguide and fxphd and the new fxphd Academy.


Now with huge followings, these sites provide an important link between the film and vfx community and the researchers and sinnovators who constantly push the limits of technology.


Mike has lectured at NAB, SIGGRAPH, CVMP and SMPTE. He regularly can be heard on the company's own podcasts such as the fxpodcast, the vfx show and fxguidetv, as well as having contributed to News Corp, the BBC (radio) and Wired Magazine (Condé Nast). Mike works out of the company's Sydney offices, but has previously worked in Hollywood and London. He is known internationally and makes a mean Margarita which is a required skill in the company.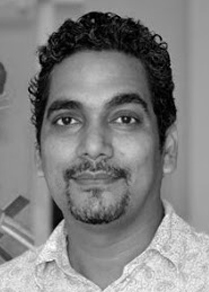 Prashant Buyyala
Head of Animations Studio, Oriental Dreamworks


Prashant Buyyala is the Head of the Animation Studio at Oriental DreamWorks in Shanghai. Along with a talented team of experts, Prashant is responsible for building from the ground up, a brand new, world-class CG animation studio that is tasked with creating original, high quality animated feature films for the global market. Oriental DreamWorks is currently co-producing Kung Fu Panda 3 along with DreamWorks Animation and it is also working on two original animated feature films.


Prior to joining Oriental DreamWorks and DreamWorks Animation, Prashant was the Managing Director for Rhythm & Hues Studios' four international studios in Asia. He had over 18 years of experience working at the Los Angeles based computer animation and VFX studio where he led the effort to successfully establish, develop, and nurture its facilities in Mumbai and Hyderabad in India, Kuala Lumpur
in Malaysia, and Kaohsiung in Taiwan.


Prashant has a Master's Degree in Engineering Economic Systems & Operations Research from Stanford University in California and dual undergraduate College in Los Angeles.